Gutenberg Launch: No Need to Freak Out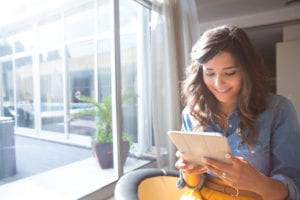 It's official – WordPress released a core update that made Gutenberg the new standard post editor.
WordPress released Gutenberg as an optional plugin a few months ago to give users time to adjust to the new way of posting. If you haven't used it yet, don't panic — it's pretty easy to use once you become familiar with it. And if you find you don't like Gutenberg, WordPress has created a Classic Editor plugin that you can use instead. Easy peasy. (Contact me if you'd like help installing it!)
Regardless of which editor you prefer, we're recommending that WordPress users hold off for at least a week before upgrading to 5.0. This will allow some time for WordPress to address bugs and glitches discovered during the launch. If your hosting service automatically updates WordPress and it causes issues with your site, you can reinstall the last version until problems are resolved. (Again, I'm here to help if you don't know how to do that yourself.)
Read more about the much-anticipated WordPress 5.0 rollout here.
Watch a video about Gutenberg here.
Questions, concerns, or want some help? Contact me now!