6 Quick Ways to Market Your Small Business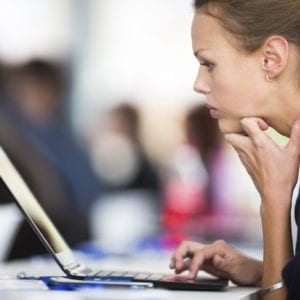 Small business owners are busy people with little time to spend on marketing. Here are our top 6 quick marketing tips to generate sales:
INBOX YOUR CUSTOMERS (WITHOUT SPAMMING):
Email is still a very effective way to keep your name in front of prospective customers. Use list-building opt-ins on your website to generate a good email list. Additionally, create attention-grabbing e-newsletters that provide value to the reader. The service we most often use is MailChimp.
SCHEDULE YOUR SOCIAL MEDIA:
Customers like to see your business engaging on social media. On Facebook business pages, you can schedule your posts in advance. Tuesdays at lunchtime are hot for social media exposure, but if Sunday night is the only time you have to work on your social media marketing, you can still set up your post to publish at the exact minute you want it. Services like Hootsuite are an inexpensive way to schedule posts for your other profiles like Twitter and Instagram.
THINK OUTSIDE THE SOCIAL MEDIA BOX:
Facebook and Twitter are obvious avenues for social media marketing, but you should consider how other sites can give your business exposure and relationship building. Pinterest, Instagram, Etsy, and even Snapchat can be utilized creatively for reaching potential clients.
JOIN A LOCAL ORGANIZATION AND ATTEND THE FUNCTIONS:
While online marketing is essential for modern small businesses, there is still a lot of value in old school face-to-face networking. Talking to someone in person goes a long way in making your business name memorable and credible. And for extra name recognition, carry a tote bag with your company logo and name printed on it.
UPDATE YOUR ONLINE PRESENCE:
No matter how small, your business needs a fresh, functional website that showcases your product and provides a way for customers to contact you. You might even consider implementing an e-commerce store to boost revenue. And don't forget about SEO — you'll want your business name to pop up when a potential customer does an internet search for your services. Learn more about the services we provide at Shine Avenue Creative here.
ASK FOR HELP:
If you find you simply don't have enough time to tackle even these basic marketing areas (and many people don't!), we're here for you. From building user-friendly WordPress websites, to designing custom graphics and marketing materials, to managing your social media profiles, to creating email campaigns that won't annoy your customers, Shine Avenue can take care of it. Contact us for more info and to schedule your project!